Luhrs Builds Boats For Uncompromising Men! (1971)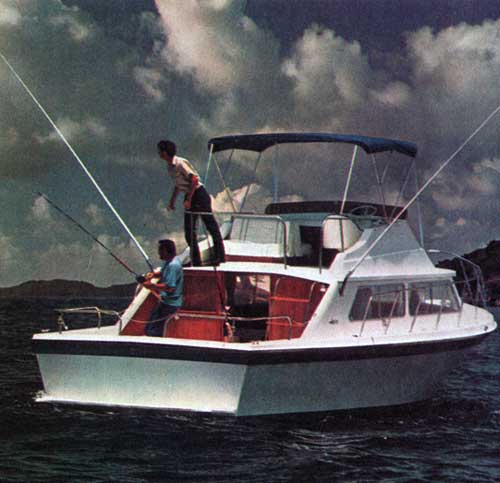 Luhrs Builds Boats For Men!
The men who build Luhrs Boats do not believe in compromise.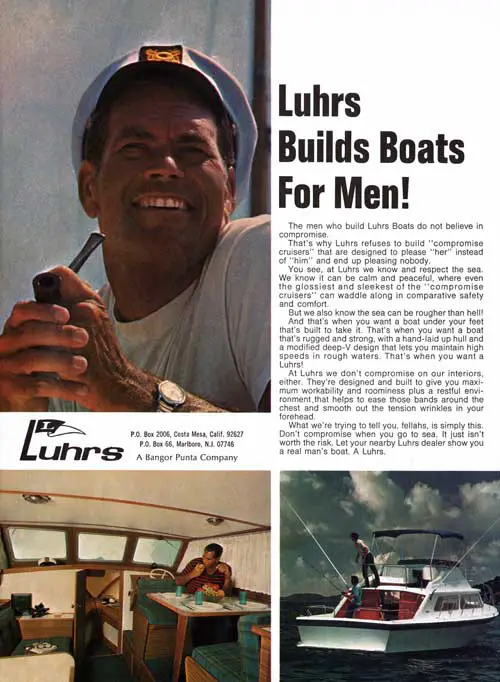 That's why Luhrs refuses to build "compromise cruisers" that are designed to please "her" instead of "him" and end up pleasing nobody.
You see, at Luhrs we know and respect the sea. We know it can be calm and peaceful, where even the glossiest and sleekest of the "compromise cruisers" can waddle along in comparative safety and comfort.
But we also know the sea can be rougher than hell!
And that's when you want a boat under your feet that's built to take it. That's when you want a boat that's rugged and strong, with a hand-laid up hull and a modified deep-V design that lets you maintain high speeds in rough waters. That's when you want a Luhrs!
At Luhrs we don't compromise on our interiors, either. They're designed and built to give you maximum workability and roominess plus a restful environment,that helps to ease those bands around the chest and smooth out the tension wrinkles in your forehead.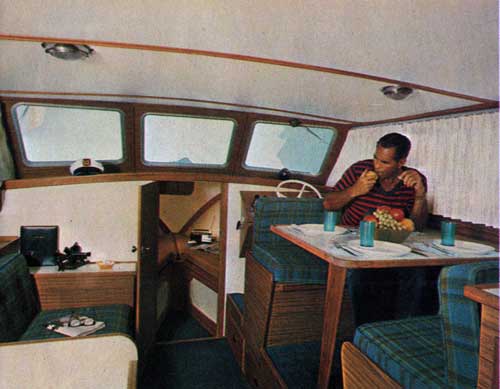 What we're trying to tell you, fellahs, is simply this. Don't compromise when you go to sea. It just isn't worth the risk. Let your nearby Luhrs dealer show you a real man's boat. A Luhrs.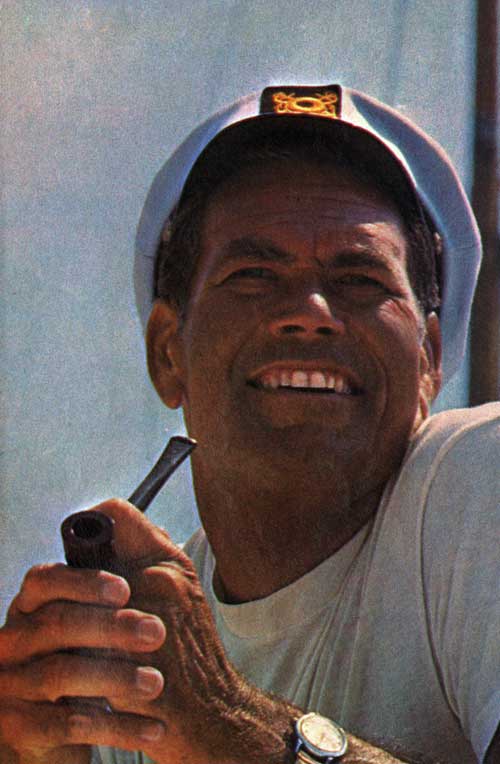 LUHRS
Costa Mesa, Calif. 92627 | Marlboro, N.J. 07746
A Bangor Punta Company
GG Archives REF: BPLUH-011-1971-C-AD