General Aviation - BP Corporation FY 1976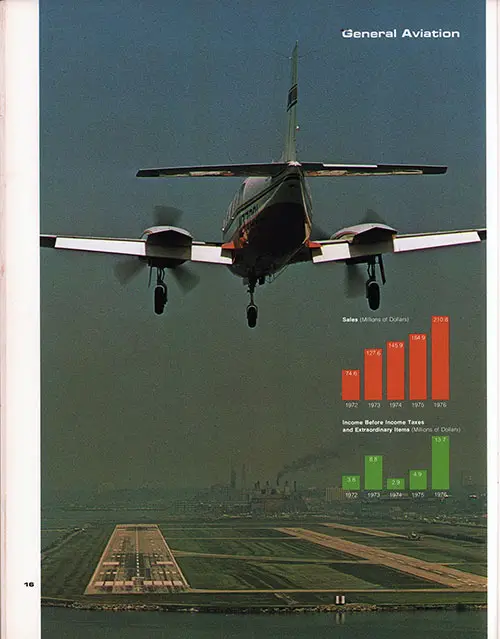 General Aviation - Piper Aircraft - Bangor Punta Corporation Showing Graph of Sales and Income Before Income Taxes and Extraordinary Items for the Past Five Fiscal Years (1972-1976). GGA Image ID # 15d1a4051c
Piper Aircraft Corporation, headquartered in Lock Haven, Pennsylvania, sold more than $200 million of its twenty different models in the United States and in 92 foreign countries during 1976.
Piper was founded during the depression of the mid-1930's by William T. Piper, Sr. His Piper Cub ushered in a new era of light aircraft travel throughout the world.
The new company experienced moderate sales through the 1930's until World War II, when it expanded dramatically to become a major contributor to a worldwide war effort. Then an entire generation of American military and civilian pilots were introduced to air travel in the cockpit of the J-3 Cub.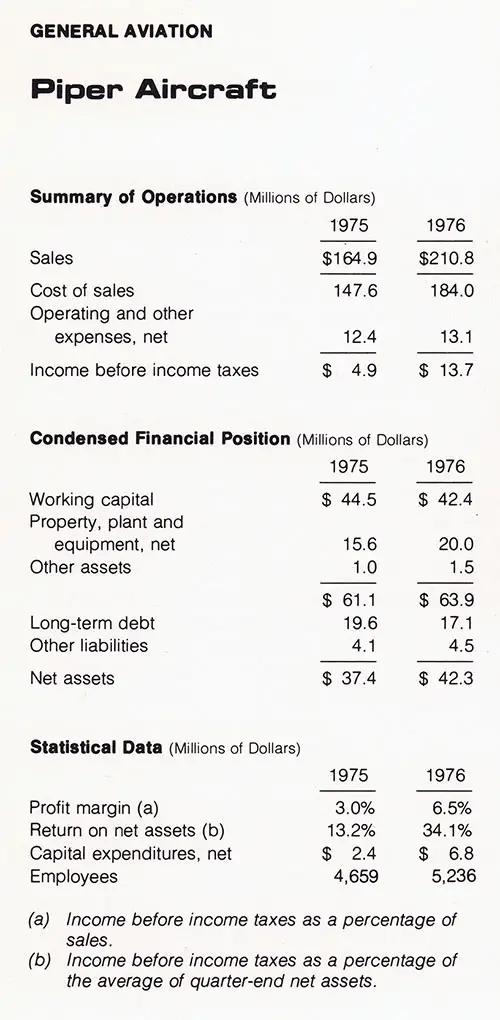 General Aviation - Piper Aircraft Summary of Operations, Condensed Financial Position, and Statistical Data for Fiscal Years 1975 and 1976. GGA Image ID # 15d1f68632
Piper Today
Piper's five plants turn out technologically sophisticated aircraft designed for an expanding general aviation market. Piper holds a leadership position as the world's second largest unit producer in the general aviation field.
Piper builds and sells a broad range of aircraft.
Its Pawnee agricultural utility aircraft has sold more than 5,000 models. Its Cherokee Archer II is the world's best selling low-wing aircraft and its Seneca II is the world's best selling twin-engine aircraft.
Piper has produced more than 2,000 aircraft of its Navajo line and holds a 70% share of sales in that market segment. The newly introduced Cherokee Lance has leadership as the world's best selling high performance single-engine retractable gear aircraft.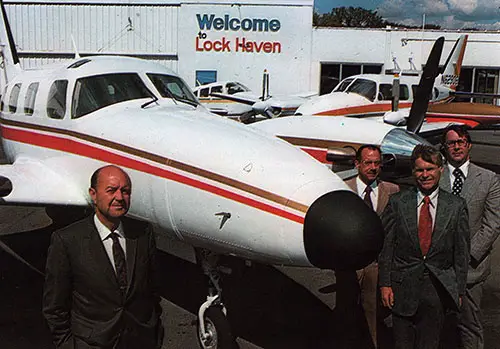 Piper management (from left) J. Lynn Helms, President; Max E. Bleck, Senior Vice President - Manufacturing Operations; Thomas W. Gillespie, Jr., Senior Vice President - Marketing & Sales; Alfred J. Koontz, Jr., Vice President - Finance. GGA Image ID # 15d2bc8644
100,000th Plane Produced
Fiscal 1976 was a year of milestones for Piper In April, the company completed its 100,000th production aircraft. With this 100,000th milestone, Piper had produced approximately one out of every ten aircraft ever built by man.
In addition to these records, Piper experienced in 1976 the best dollar sales year in its 39 year history. An aggressive sales distribution system coupled with an improved product line were responsible for much of this advance in sales.
Piper increased its share of general aviation industry exports of propeller planes from 22% to 27% based on dollar volume, and its share of twin-engine aircraft sales from 35% to 40%.
Piper also shipped over 400 aircraft kits to Empresa Brasileira Aeronautica S.A. (Embraer), compared to approximately 150 kits during the previous year, thereby strengthening its position in the Brazilian market.
During the year, Piper committed more funds for research and product development than it had in recent years. In addition, considerable attention was given to the upgrading of machine tools for all manufacturing centers.
Piper installed more new machinery last year than in any recent year, with accompanying increases in productivity. Management intends to continue this modernization program to meet increased demand for its high quality aircraft in 1977.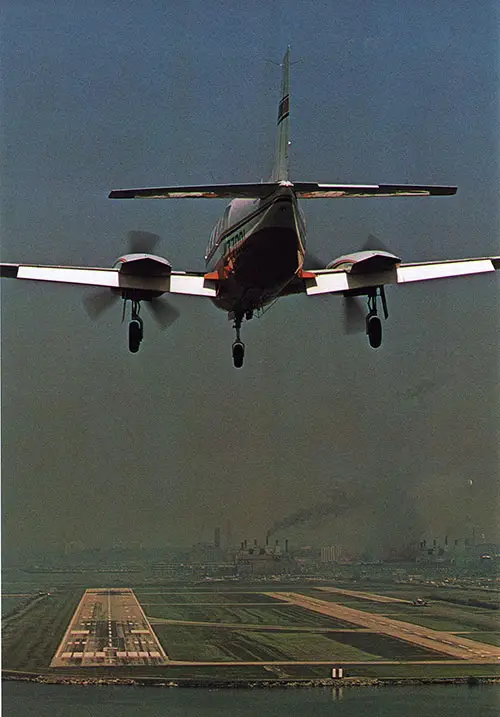 The Navafos continue their outstanding record as the best selling aircraft in the cabin class twin market. Seventy per cent of the planes sold to this market are Navajos. GGA Image ID # 15d2c5a90d