Alouette is Designed for Pleasure
People enjoy Alouette Snowmobiles for power, plus engineering perfection that lets you get the best out of winter's most people-oriented sport.
You won't think twice, once you try the dependable Alouette "smoothy" for 1971. It's ahead of them all for aggressive action, perfect control, easy-riding comfort whatever the snow conditions, however rough the terrain.
Design for Pleasure Alouette Style
Any one of this year's ten great new Alouette snowmobiles will help you turn winter leisure into the kind of winter pleasure you never dreamed possible.
Choose from:
5 Great Custom Recreational Models:
277 cc to 436 cc (14hp to 30hp)
XLI 4
XL20
XL24
X12S
XL30W
5 "GT" Sports Models:
293cc to 436 cc (23hp to 36hp)
GT23
GT27
GT36
634 cc and 736 cc (40hp and 60hp)
GTO-1
GTO-2 .
For smoother running, peak performance. Torque control transmission, caster and camber steering.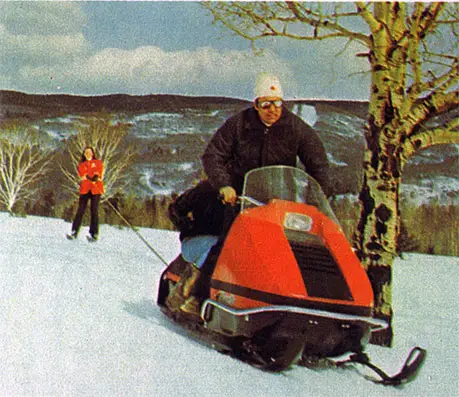 The Alouette for 1971 has something for everyone from economy to luxury, from the all-purpose to the racing machine.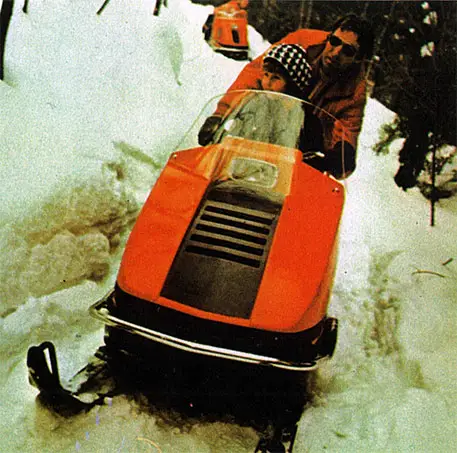 New Features for 1971 Include:
Redesigned engine base for greater freedom from vibration
All new steel clutch guard and deflector plate
Shortened bogie support for improved suspension
The Hood on all models are fitted with concealed hinges
Slide suspension-available
Double row deep groove ball bearing pedestal for the high-powered 634 and 736 cc engines
1" diameter chrome-nickel-steel drive axle
Tough, resistant Vibra- thane B-601 sprockets
Original Seat Design and Features: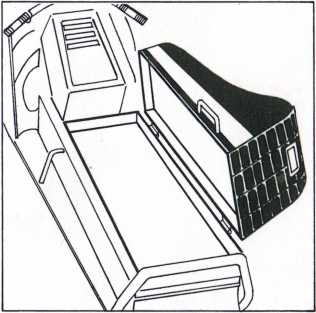 The standard seat and assembly on all ten machines of the Alouette '71 line are entirely new.
The seat is hinged to facilitate flip- open action and provide access to roomier adequately protected storage space for storage of safety kit, tools, etc.
The new, original design seat is padded with two thicknesses of beveled foam rubber and covered with low temperature expanded, damascened vinyl for non-slip support.
The backrest which houses the battery on the XL models, has a sleek configuration on the GT models, part of the functional streamlining of these powerful sports machines.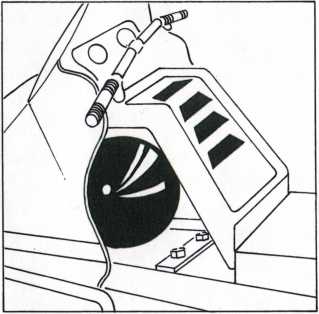 Safety Emergency Kit
As functionally significant as any other engineering feature is the safety emergency kit, standard on all machines other than the XLI4.
It includes:
extra drive belt
pull cord
spark plug
light bulb
toolkit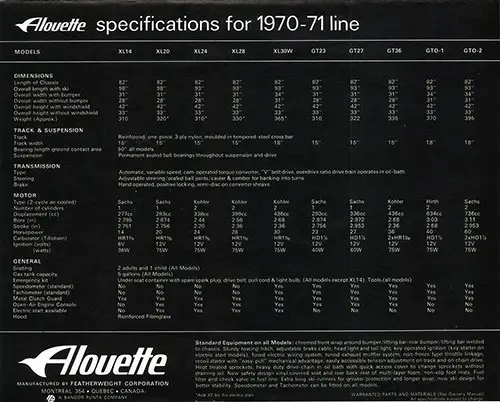 Alouette Specifications for 1970-71 Line
Standard Equipment on All Models
Chromed Front Wrap Around Bumper/Lifting Bar - Rear Bumper Welded to Chasis
Sturdy Towing Hitch
Adjustable Brake Cable
Head Light and Tail Light
Key Operated Ignition (Key Starter on Electric Start Models).
Fused Electric Wiring System
Tuned Exhaust Muffler System
Non-Freeze Type Throttle Linkage
Recoil Starter with "Easy Pull" Mechanical Advantage
Easily Accessible Tension Adjustment on Track and Chain Drive
Heat Treated Sprockets
Heavy Duty Drive Chain in Oil Bath with Quick Access Cover to Change Sprockets without Draining Oil
New Safety Design Vinyl Covered Seat and Rear Back-Rest of Multi-Layer Foam
Non-Slip Foot Rests
Fuel Filter and Check Valve in Fuel Line
Extra Long Ski-Runners for greater protection and Longer Wear
New Ski Design for Better Stability
Optional Speedometer and Tachometer Available for All Models

Alouette
Manufactured by Featherweight Corporation
Montreal, Quebec, Canada
A Bangor Punta Company
GG Archives REF: BPALO-001-1970-C-AD