Inspection Card - Swedish Immigrant (1923)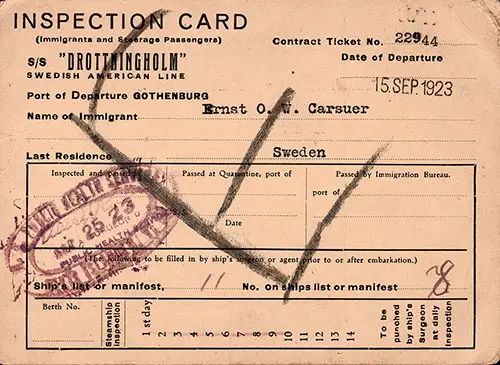 U.S. Inspection Card (Immigrants and Steerage Passengers) for Earnst O. W. Carsuer, Sailing from Gothenburg 15 September 1923 on the SS Drottningholm of the Swedish American Line, Arriving in New York 25 September 1923.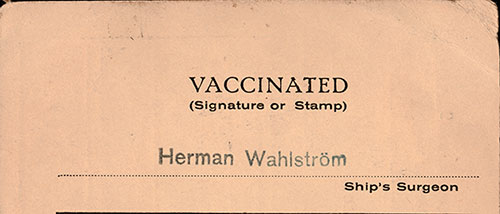 Mr. Carsuer held a passage contract, No. 22944 and was listed on the ship's manifest page 11, line 8. The ship's Surgeon, Herman Wahlström attested to his vaccination on the reverse side.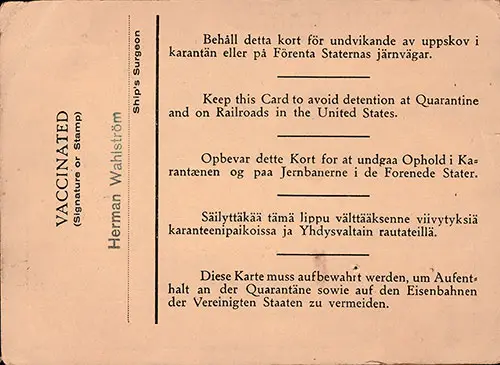 The back of the card stated "Keep this Card to avoid detention at Quarantine and on the Railroads in the United States" in English and four other languages: Swedish, Norwegian/Danish, Finish, and German.