Bangor Punta Corporation Marketing Archives
Bangor Punta Corporation (sometimes abbreviated BP and traded on the NYSE under BNK) was an American conglomerate and Fortune 500 Company from 1964 to 1984. It owned a number of well-known companies primarily in the pleasure craft, firearms and general aviation industries. The primary purpose for this website is to provide an educational resource for students and researchers.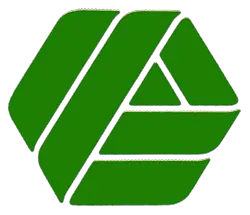 Fate: Acquired by Lear Siegler, Inc.
Founded: 1964
Defunct: 1984
Location of HQ: Greenwich, Connecticut
Industries: Agribusiness, Energy Systems, Fashion Fabrics, Leisure Time, Public Security, Process Engineering, Professional Services and Transportation.
Primary Products: Boats (pleasure crafts including Yachts, Sailboats, Power Boats), Campers, Airplanes, Firearms, Ammunition, Cotton Oil, Specialty Fabrics
For the person who has (or wants) everything:
The Bangor Punta URLs (BangorPunta.com and Bangor-Punta.com) are for sale. It is very rare for an extinct Fortune 500 company domain to go on the market. This is your once-in-a-lifetime opportunity to own a piece of history. Both domains only $5,000. Transaction utilizes the services of Escrow.com. Interested Parties should contact for link to escrow.com transaction.
Primary Companies

| Smith & Wesson | Piper Aircraft |
| --- | --- |
| | |
| Smith & Wesson Made A Lot More Than Handguns. Vintage Advertisements, Catalogs, Gun Inserts, Specifications and More From the Bangor Punta Era. | Piper Aircraft had the distinction of having an eight-year legal battle over ownership that was decided by the U.S. Supreme Court - in Bangor Punta's favor. |
| Cal Boats from Jensen Marine | O'Day Sailboats and Yachts |
| | |
| Purchased by Bangor Punta in 1966, The CAL line of Yachts was one of the premier racing and cruising sailboats of the era. | Building everything from small Day Sailers to 39 Foot Luxury Yachts, O'Day proved to be a great purchase in 1966 by Bangor Punta. |
| Luhrs Powerboats | Starcraft |
| | |
| This was the Sixties and Seventies and Luhrs at that time had the distinction of making their ads and boats ultra appealing to men - Find out why and check out the dated taglines. | Starcraft was the most diverse company owned by Bangor Punta, manufacturing boats, RV's, Campers, Runabouts, and even Livestock Feeders. |
Bangor Punta
One Greenwich Plaza Greenwich, Connecticut 06830
It's a Name You Should Know